Places of Interest :: Uttarey
Chewabhajyang Pass, Phoktey Danra, Singalila Peak & Phalut
Chewabhajyang Pass (10,300 ft.)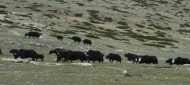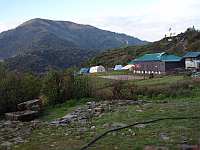 Like Donkyela Pass, Nathula Pass, Chorten Nimala pass and Jelepla pass in the Indo-China border, Chewabhanjyang Pass is also one of the important and popular pass in the Indo-Nepal border.  The name Chewaqbhanjyang is taken from the old name Cheewa-Fangzong which means "peeping Valley" in the local Limboo language.  It lies in the Indo-Nepal border pass, a famous trade route connecting many villages of remote and extreme Western part of Sikkim in India with the remote and extreme eastern part of Nepal.
---
Phoktey Danra (12,300 ft.)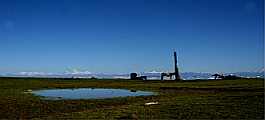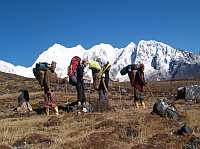 Located at the ridge of the famous Singalila range, "Phoktey Danra" is famous and unique "HILLTOP HIMALAYAN  VIEW POIINT"  to witness the panoramic view of Mt. Everest, Mt. Dhaulagiri, Mt. Makalu, Mt. Lotse Mt. Nuptse in the West and Mt. Khangchen-dzonga, Mt. Pandim, Mt. Kabru, Mt. Narsing, Mt. Rathong, Mt. Siniolchu, Mt. Koktang in the East in all equal ranges embracing each other. Fascinating view of the entire "CHOLA RANGE" falls in the eastern part.  There stands a beautiful and a holy peak Singalila and down on its lap the aerial view of BARSEY RHODODENDRON SANCTUARY, green and blossoming, a nature's paradise including the view of Darjeeling, Phalut, Sandakpu , Thulo Dhap Camp site, Deoningaley Dhap Camp site,  Nunthaley view point in the South.  "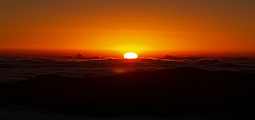 Phoktey Danra" has a very extraordinary view point mainly for the majestic sunrise and sunset.  For the sunrise view one has to reach there latest by 4.00 a.m.  Camping from Kalijhar Camp site. Phoktey Danra is famous also because of its location as it is situated nearby Chewa-Bhanjyang Pass.  Further Phoktey Danra is well known as a major Himalayan view point for renowned and popular Singalila Range Eco-Tourism Trekking Trial towards Khang-Chendzonga with its exit point at Yuksam and vice-versa.

---
Singalila  Peak (12, 980 Ft) & Phalut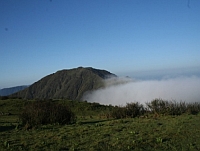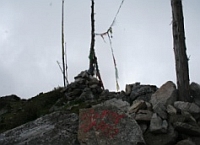 Singalila peak is one of the famous and popular border boundary peak located at the Indo – Nepal Border nearby  Chewa – Bhanjayagla pass in extreme West District of Sikkim and in the same range stands an another famous peak in the trijunction of Sikkim,  Bengal and Nepal is called as Phalut. The few hill tops are the most popular trekking tourism destination for Sikkim and Darjeeling following the route towards Sandhakphu trekking  trail. The beautiful scene of whole Eastern Nepal, Darjeeling  hills and whole mountain ranges of Sikkim can be seen during clear weather days from these two beautiful peaks. These two popular peaks fall under the preservation, conservation and decoration of Bersay Rhododendron and Wild Life Sanctuary.
All rights reserved by [Uttarey Eco-tourism Development and Service Co-operative Society Limited.]
Best viewed in IE6+ with 1024 X 768 pixels. Created and cared by Techno Developers Group