Singalila Range Adventure Eco Tourism Treeking Trail Towrds Kanchendjunga
Neydham (Nuepdichenphu) Trek
Ranidhunga/ Tinjurey Trek
High Altitude Trek (In North)
Low Altitude Trek
Tendong trek
Jhandidara trek
Mainam trek
Khedi Trek
Himalayan Trek
Destination Uttaery
Five hours from Gangtok, Bagdogra Airport, New Jalpaiguri (N.J.P.) Railway Station and Siliguri, three hours from Darjeeling and Kalimpong and one and a half hours form Pelling – Uttarey in extreme West Sikkim is the "Virgin and Hidden Paradise on Earth", and also is popularly known as the "Base Camp of Adventure Tourism for the Singalila Range Eco-Tourism Trekking Trail Towards Khangchendzenga" More
Accomodation at Uttarey
So far the ACCOMODATION is concern; Uttarey has now become a rich with ample choice of hotels, lodges, restaurants, resorts etc.  Apart from the above, there are many beautiful Home Stay Villages  around, like-Banduckey Limboo Tribal Home Stay Village, Sherpagawn Tribal Heritage Home Stay Village and Ferek Lepcha Tribal Heritage Home Stay Village More
Uttarey :: An Introduction
This twenty years old society is one of the oldest society located at the Indo Nepal Border in the extreme West District of Sikkim.  Though the activities of the society had begun since 1989, the same could have been formally registered in the year, 1991 only after a long struggle crossing many different hurdles.  The society was firstly registered in the name of "Uttarey Consumer Co-operative Society Limited" under the Department of Co-operation, Govt. of  Sikkim .  The total number of share holders in the beginning were 120 (one hundred and twenty) only.
The Society, since the inception has been playing a vital role in the service of the people supplying them essential commodities in reasonable and fair marketing price opening a "consumer's fair price shop" at Uttarey and is still running so smoothly.  This Society with its Fair Price Shop has seen participating in many programmes and activities conducted by the Department  of Co-operation, Govt. of Sikkim in all the corner of the State. More
---
Populer Places of Interest around Uttarey, West Sikkim
Places choose your destination for your dream holidays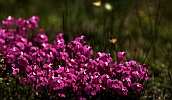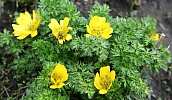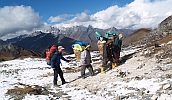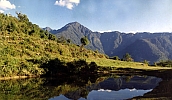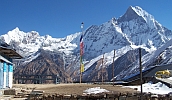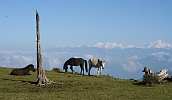 ---

---
Other Activities
Village home stay, Day Hiking, Jungle Safari, Teesta White River Rafting, Yak Safari, Bird Watching, Nature – camp
One Day Sightseeing By Car
Pemayangtshe, Rabdengtrshe, pelling, Khangchendzopnga Waterfalls, Chhangey Twin Falls, Kangchendzonga towring view, Alpine Cheese Industries, Srijanga Mangheeem, Chhanyatal, Rock Garden, Phangdorgee Fall etc.
All rights reserved by [Uttarey Eco-tourism Development and Service Co-operative Society Limited.]
Best viewed in IE6+ with 1024 X 768 pixels. Created and cared by Techno Developers Group